Business legal support and solutions for every business
Our business legal services offer comprehensive solutions for all types of enterprises. Whether you're a startup, a small business, or a well-established company, our expert legal support ensures you have the guidance and solutions needed to navigate the complexities of business law and protect your interests.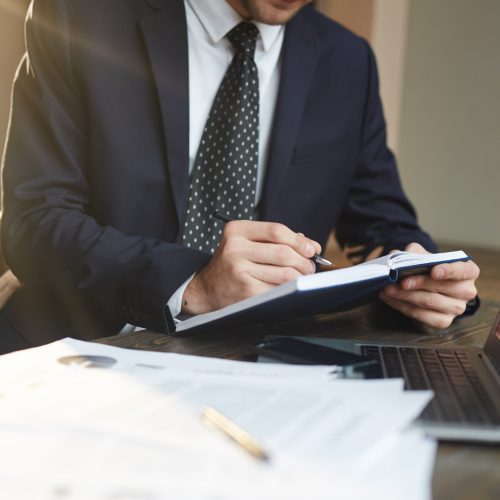 Examples of what you can outsource

Business Disputes
When facing a business dispute, it's not just about legal expertise. You need a team that knows your business, industry, and what you want to achieve.

Commercial Law
Mastering Commercial Law for Your Business's Legal Success and Growth. From property transactions to dispute resolution, we provide comprehensive.

Commercial Property Law
Our seasoned experts offer tailored solutions, protecting your interests and delivering efficient outcomes. Trust us to resolve your.

Corporate Law
Delivering comprehensive corporate law services, we navigate complex legal expertise to protect your business interests.

Employee Law
Strategic planning and skilled legal counsel are essential to ensure that your employee's legal compliances.

Mitigate the potential consequences of financial distress for your business through the expert.

Unlock the Benefits of Data Protection & Privacy Law! Safeguard Your Digital World with Our Expertise. Your Privacy, Our Priority! The Roles of Our
Business Solicitors
Our business solicitors will provide expert legal counsel for small to large corporations and entrepreneurs. They handle contracts, compliance, litigation, and more, ensuring businesses operate within the bounds of the law and safeguard their interests.
Build a More Profitable Practice with ADLegal.uk
Are you ready to revolutionise your law firm's operations?
Join AD Legal and unlock the potential of legal process outsourcing.
Maximise your efficiency, cut costs, and elevate your services to new heights.
Experience the power of streamlined success at AD Legal today. Start exploring the future of your law firm now: www.ADLegal.uk