Ensuring Data Protection Compliance: Your Business's Top Priority
As a successful business owner, safeguarding your company's data has become more crucial than ever, particularly in light of the rigorous General Data Protection Regulation (GDPR) and Data Protection Act 2018. The impending ePrivacy Regulation further adds to the complexity of data protection requirements. In this landscape, being prepared is the key to success.
Ensuring information privacy compliance is a pressing concern in today's business landscape. Each industry and country adheres to its unique set of best practices and frequently encounters overlapping regulatory frameworks.
Unparalleled Data Protection Expertise: At our firm, we possess unparalleled expertise in data protection laws and regulations. Our experienced team of legal professionals stays up to date with the latest developments in GDPR, the Data Protection Act 2018, and the forthcoming ePrivacy Regulation. With our guidance, you can navigate the intricate landscape of data protection compliance with confidence.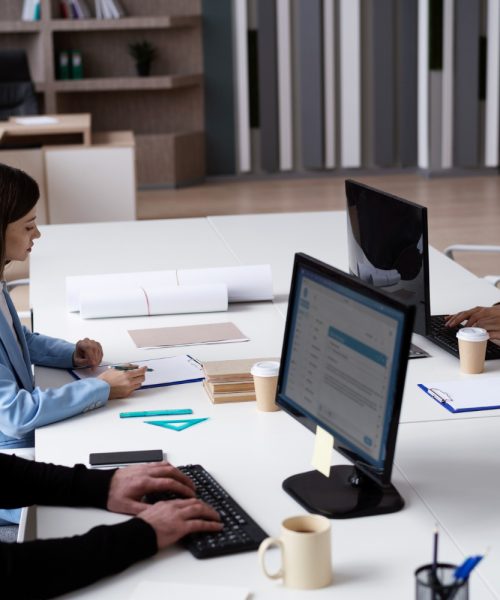 Customised Legal Support for Your Business Requirements. Take a quick decision and stay safe!
Our dedicated legal team provides personalised solutions tailored to your business requirements, specialising in Data Protection and Privacy Law. We ensure your compliance with regulations while safeguarding your data assets and privacy concerns. Trust us for expert guidance and a proactive approach to your legal needs.
How can our Solicitors help in Data Protection and GDPR?
We specialise in providing expert legal advice on data protection and GDPR compliance. With the ever-increasing importance of safeguarding personal data and the stringent regulations in place, it is crucial for businesses to navigate these complexities effectively. Our team of experienced legal professionals is dedicated to helping you understand and comply with data protection laws, ensuring the utmost security and privacy of personal information.
Why choose our data protection solicitors?
Build a More Profitable Practice
with ADLegal.uk